Christina Wu Celebration 22775 (various colours)
£160.00
Chiffon sheath dress with lace bodice, racer neckline and lace train detail. 22775 may be ordered in any lace bodice colour, and satin underlay bodice colour and any chiffon skirt (pictured in Black.Champagne/Black and Wisteria) and is available in 3 different lengths – knee, tea and full.


All Christina Wu dresses come in a variety of colours and also 3 dress lengths including full (59"), knee (35") and tea length (47").

Please note that for bridesmaids, multiple dresses may take up to 8 weeks for delivery.
 
Please contact us if you can't find what you are looking for and we will do all that we can to help you find that perfect dress.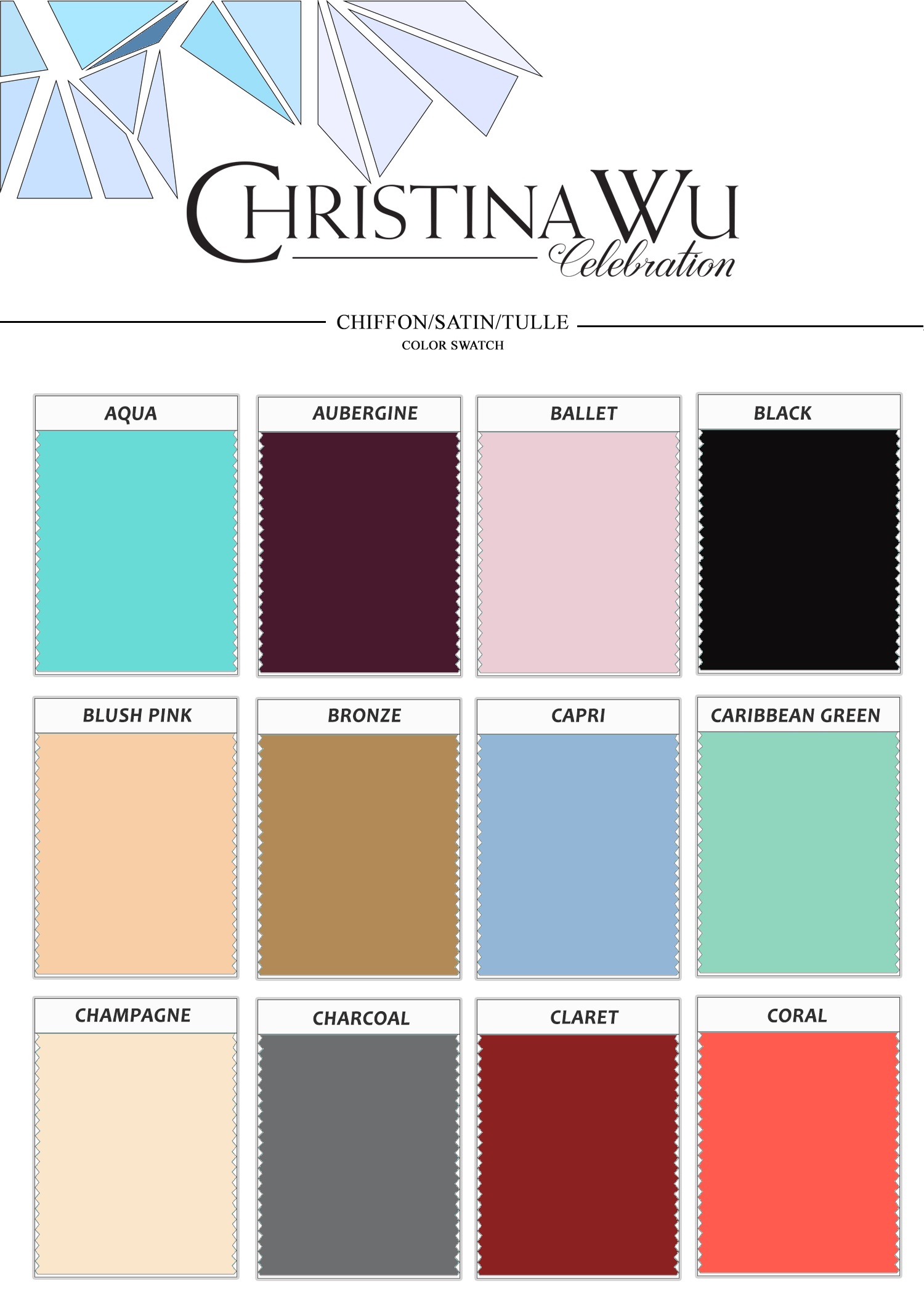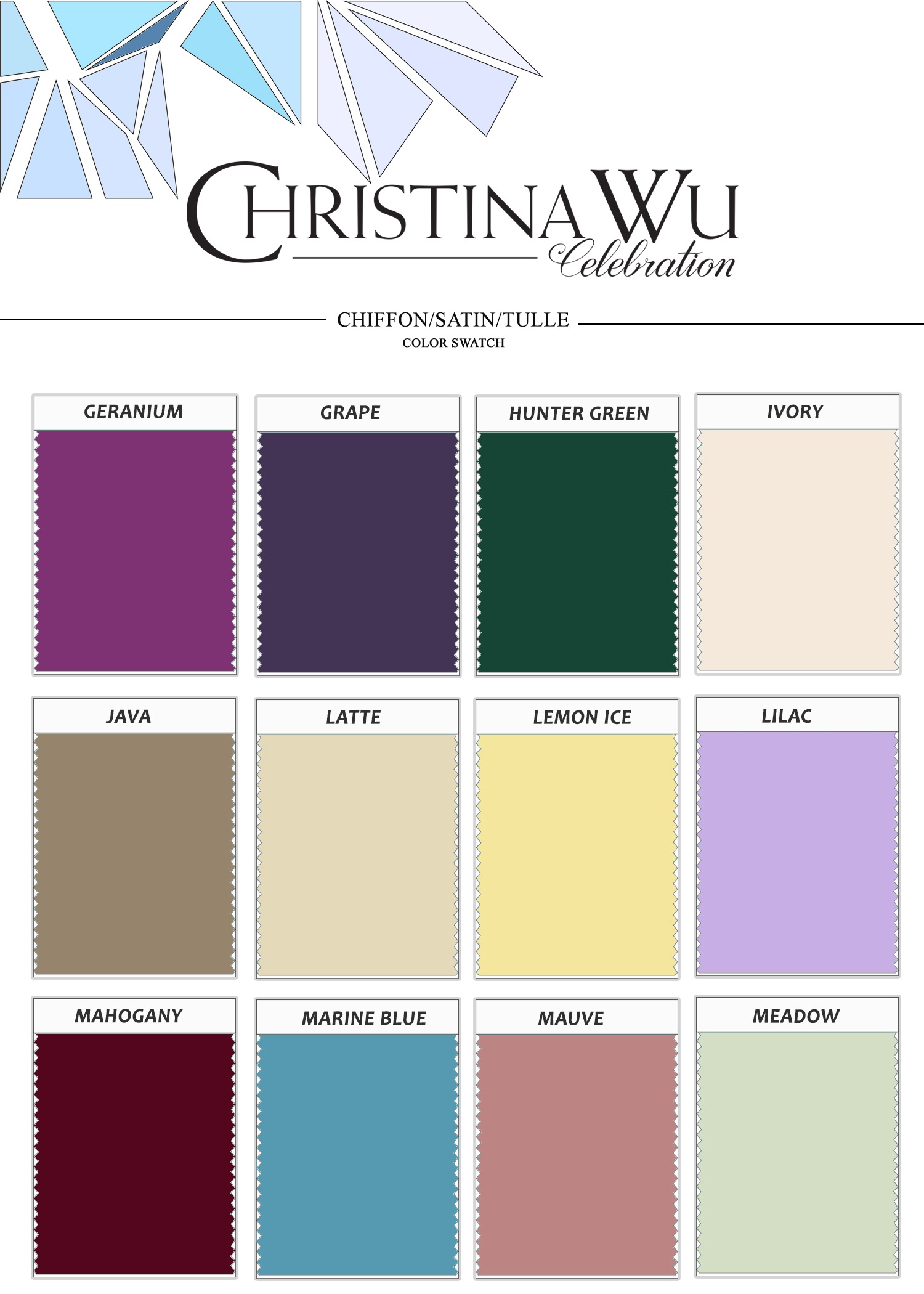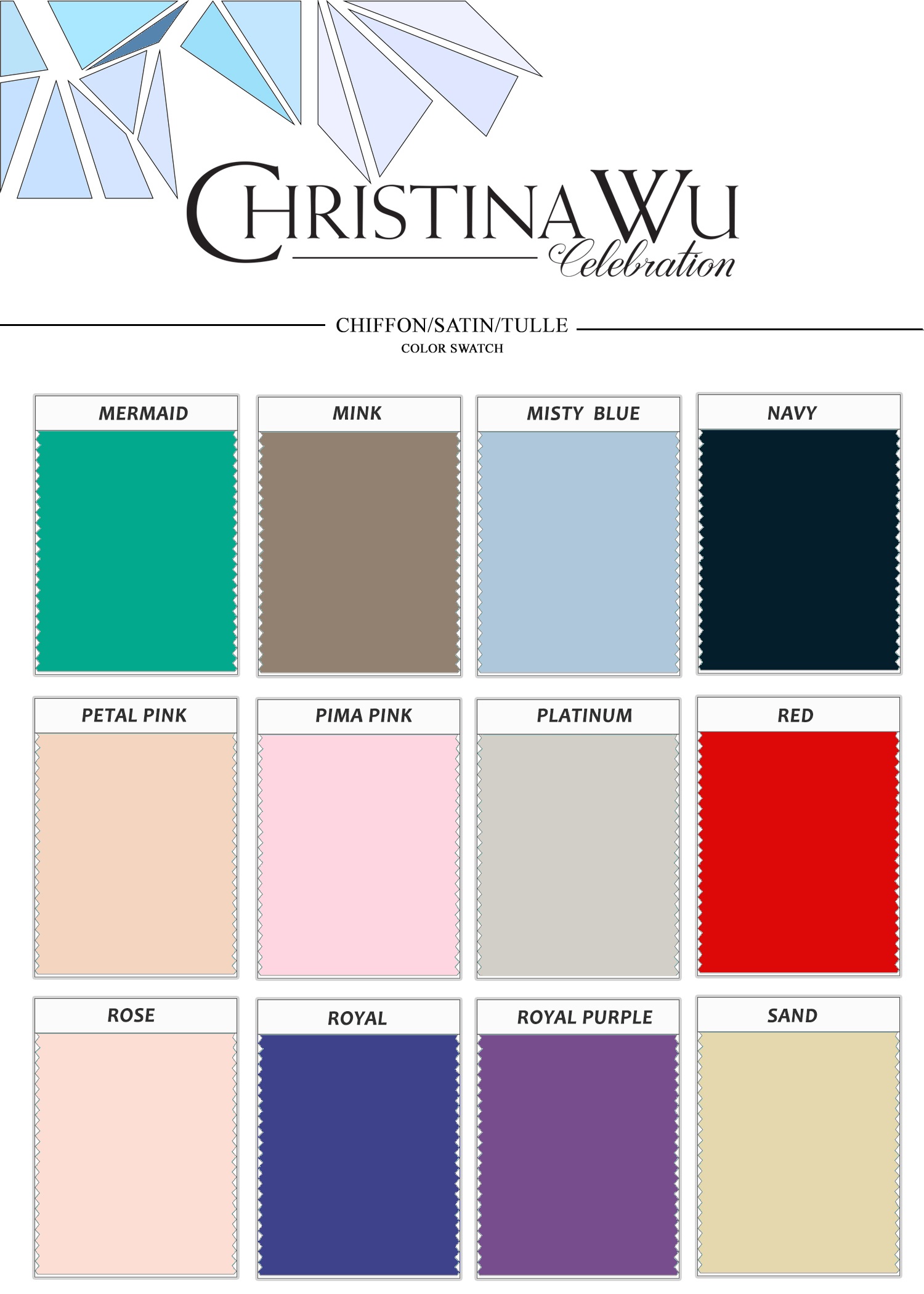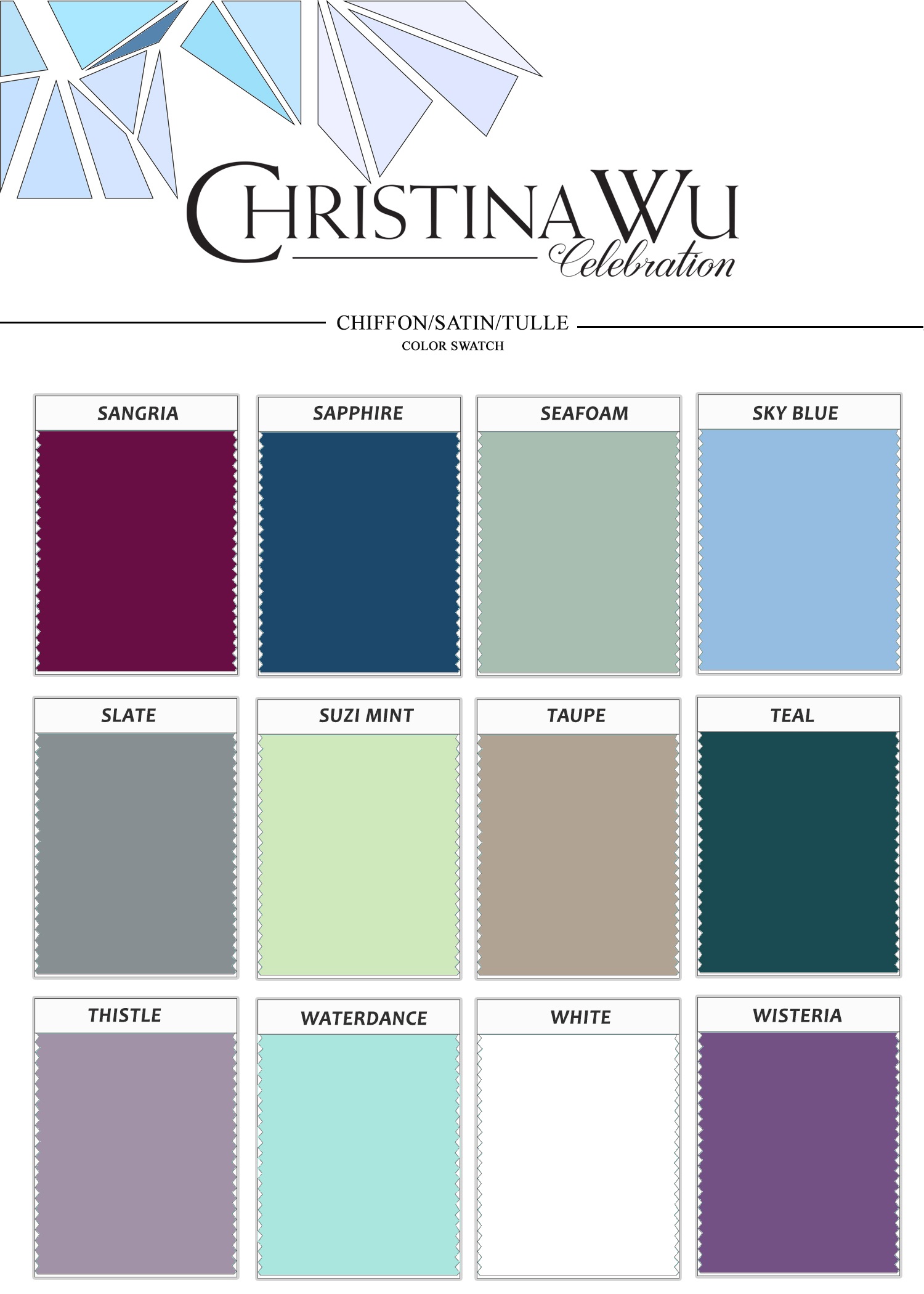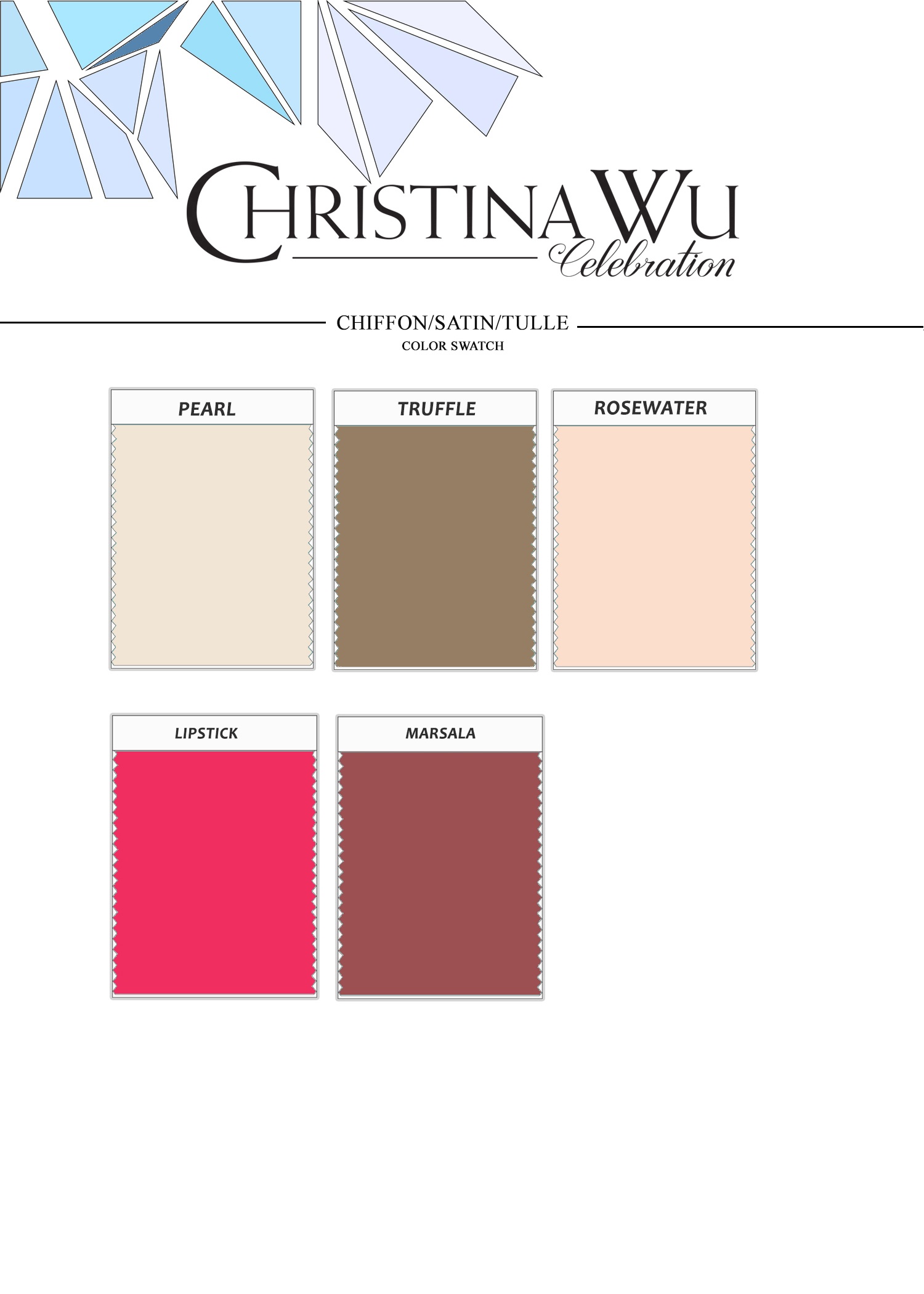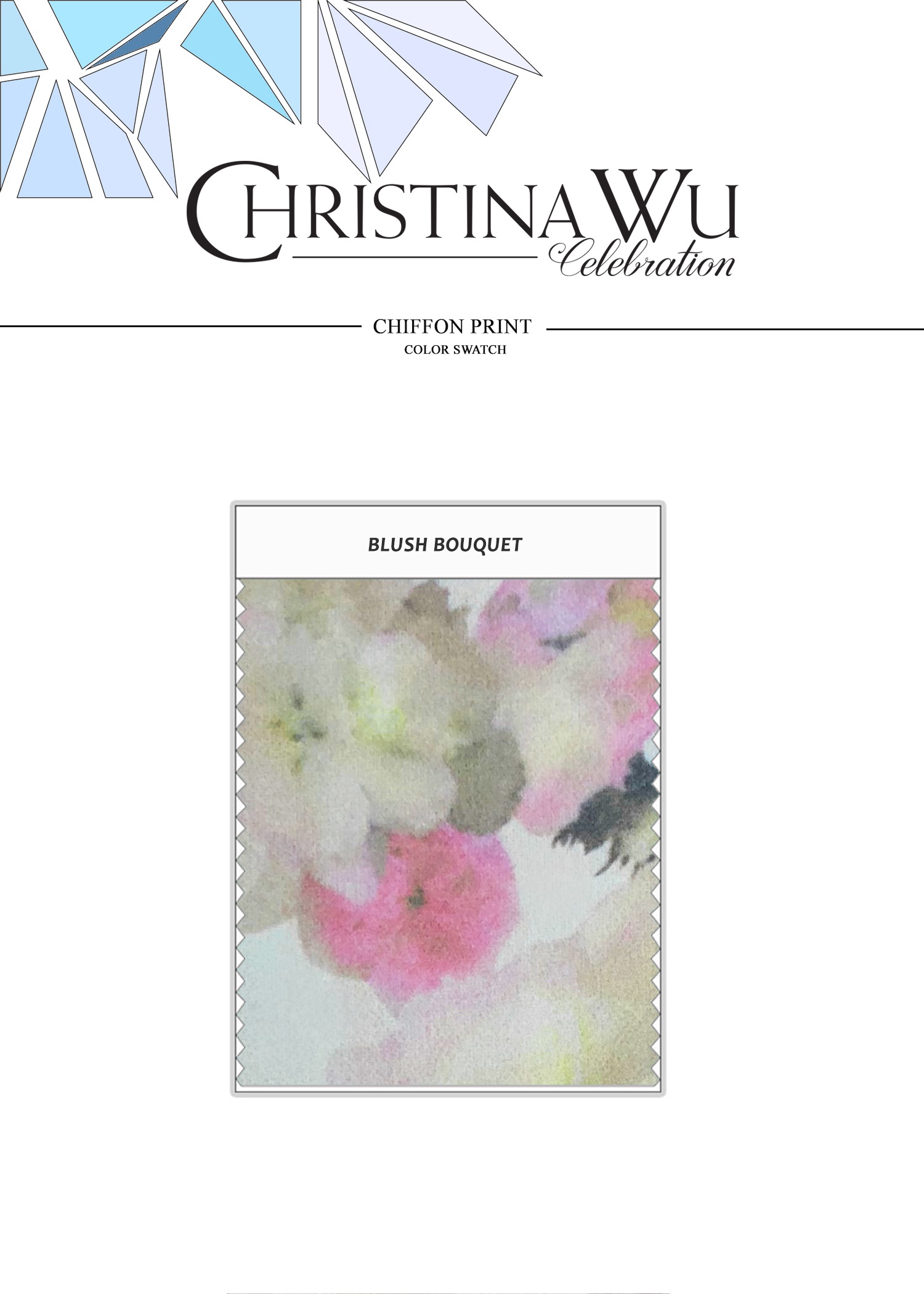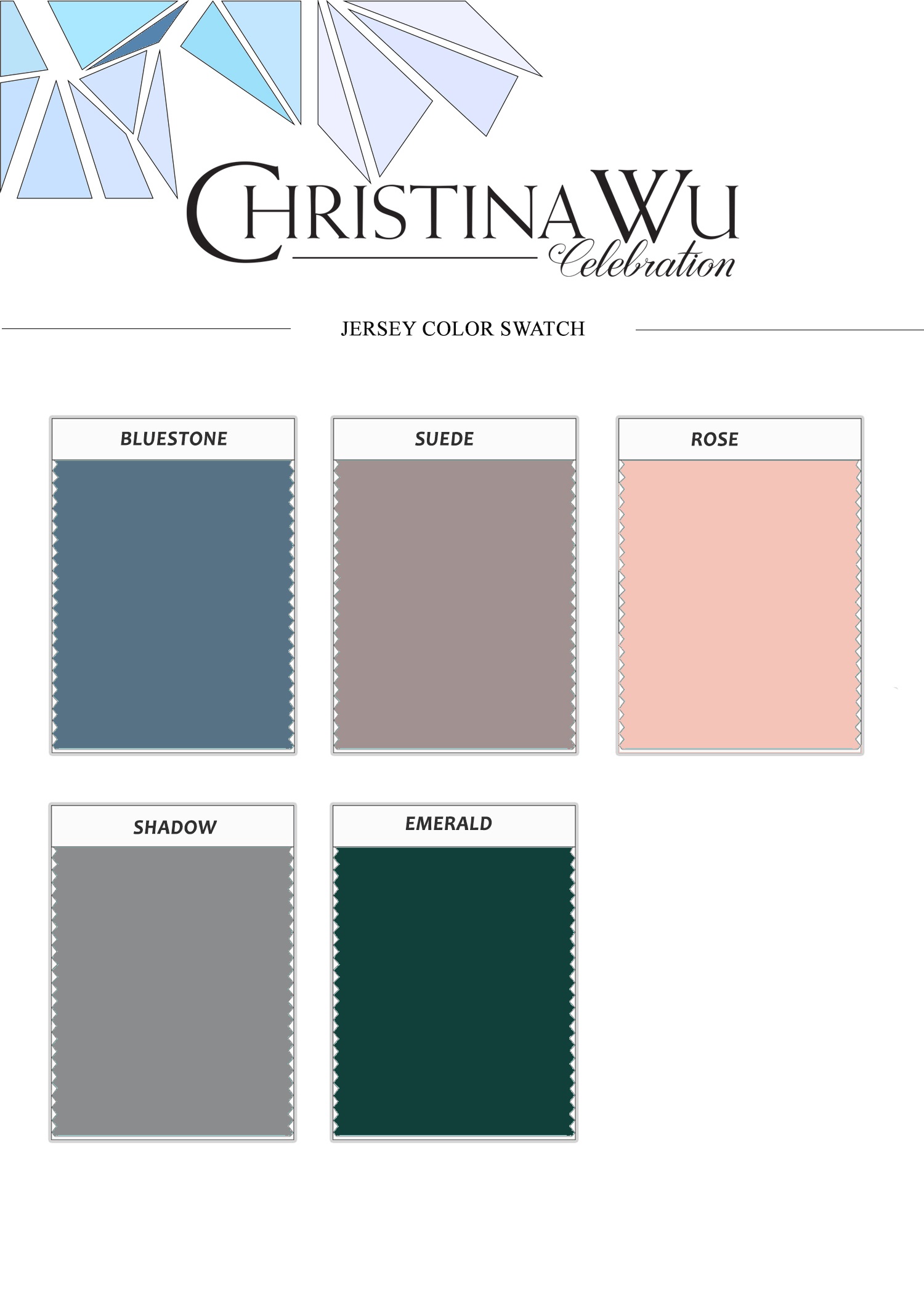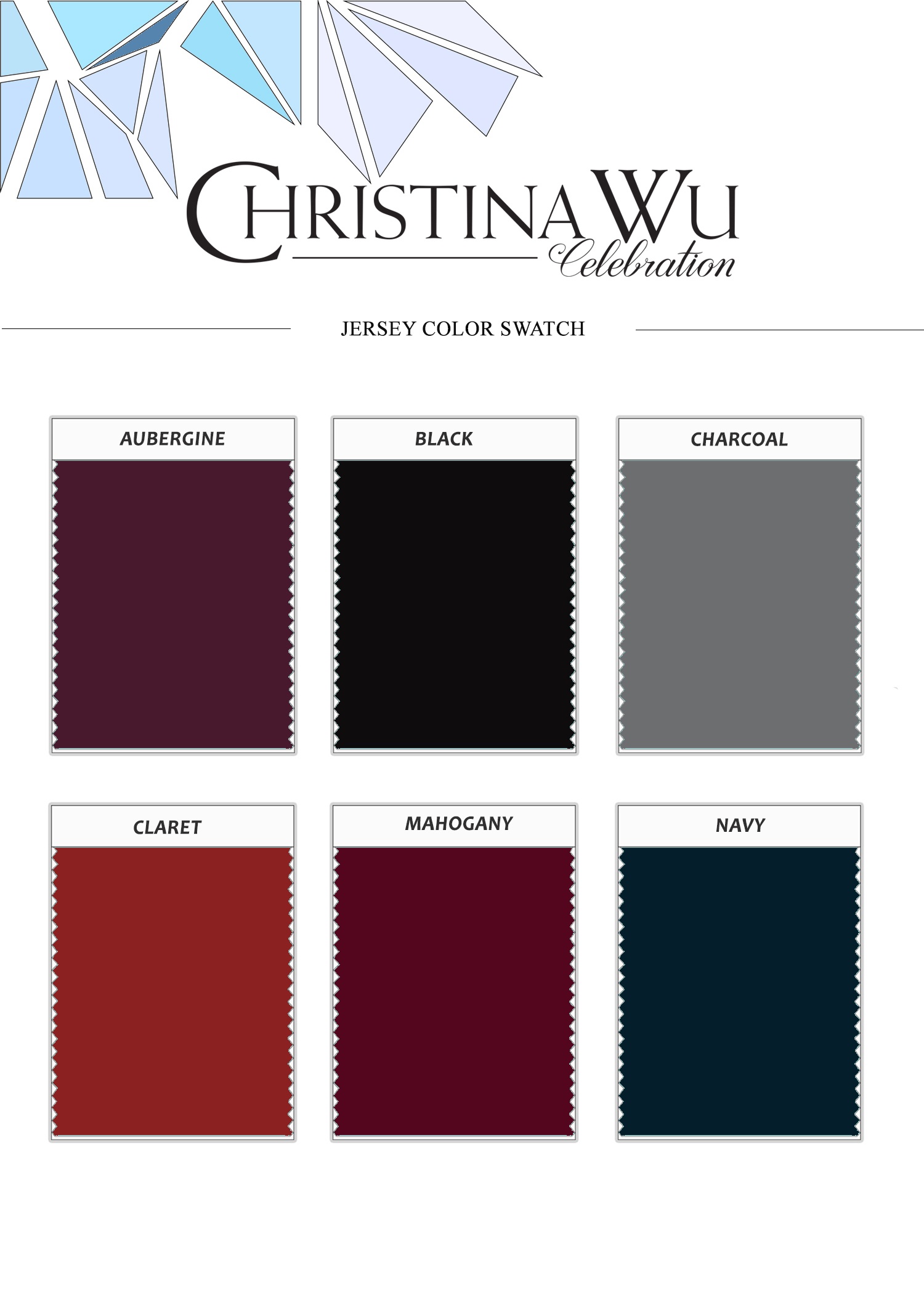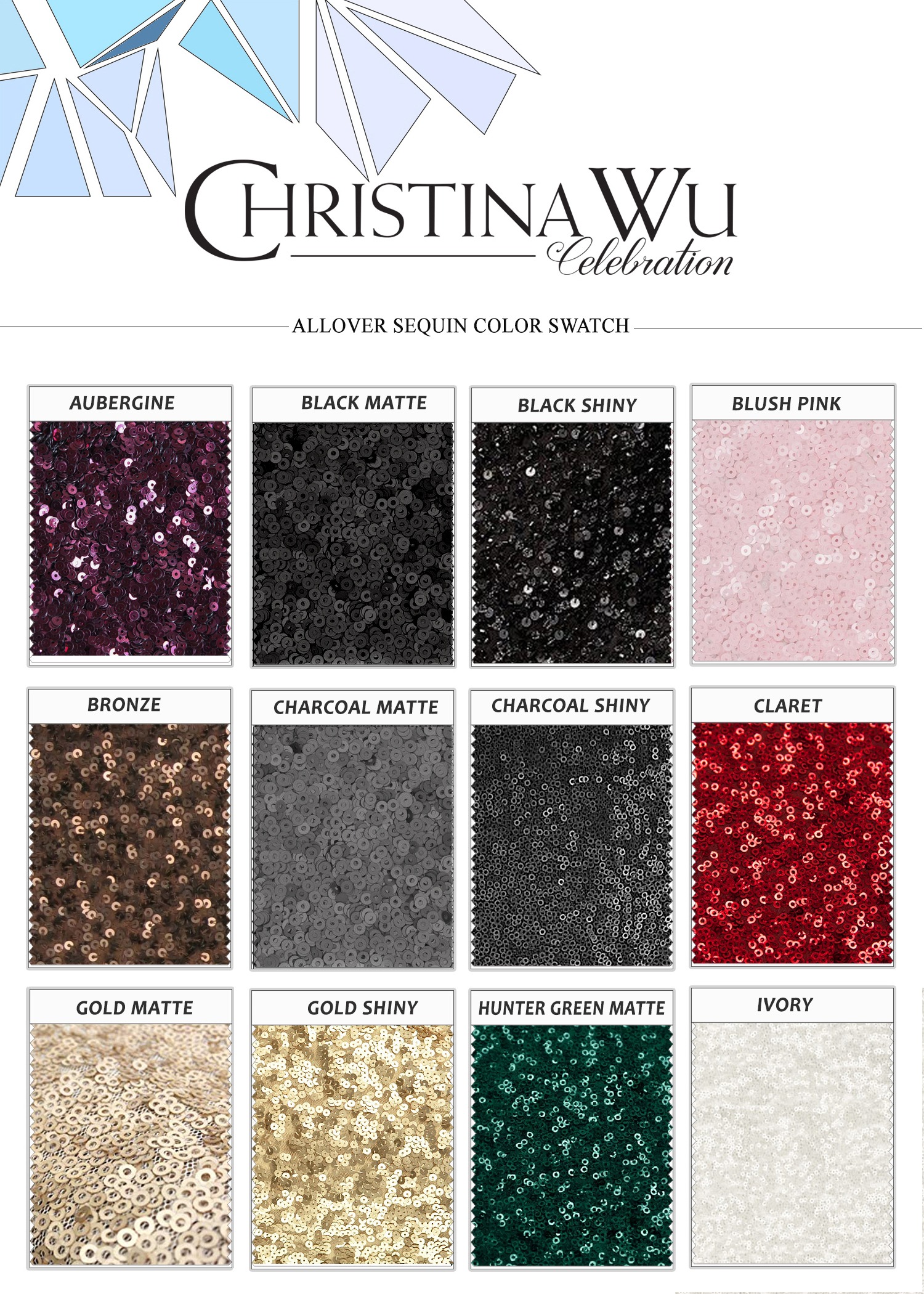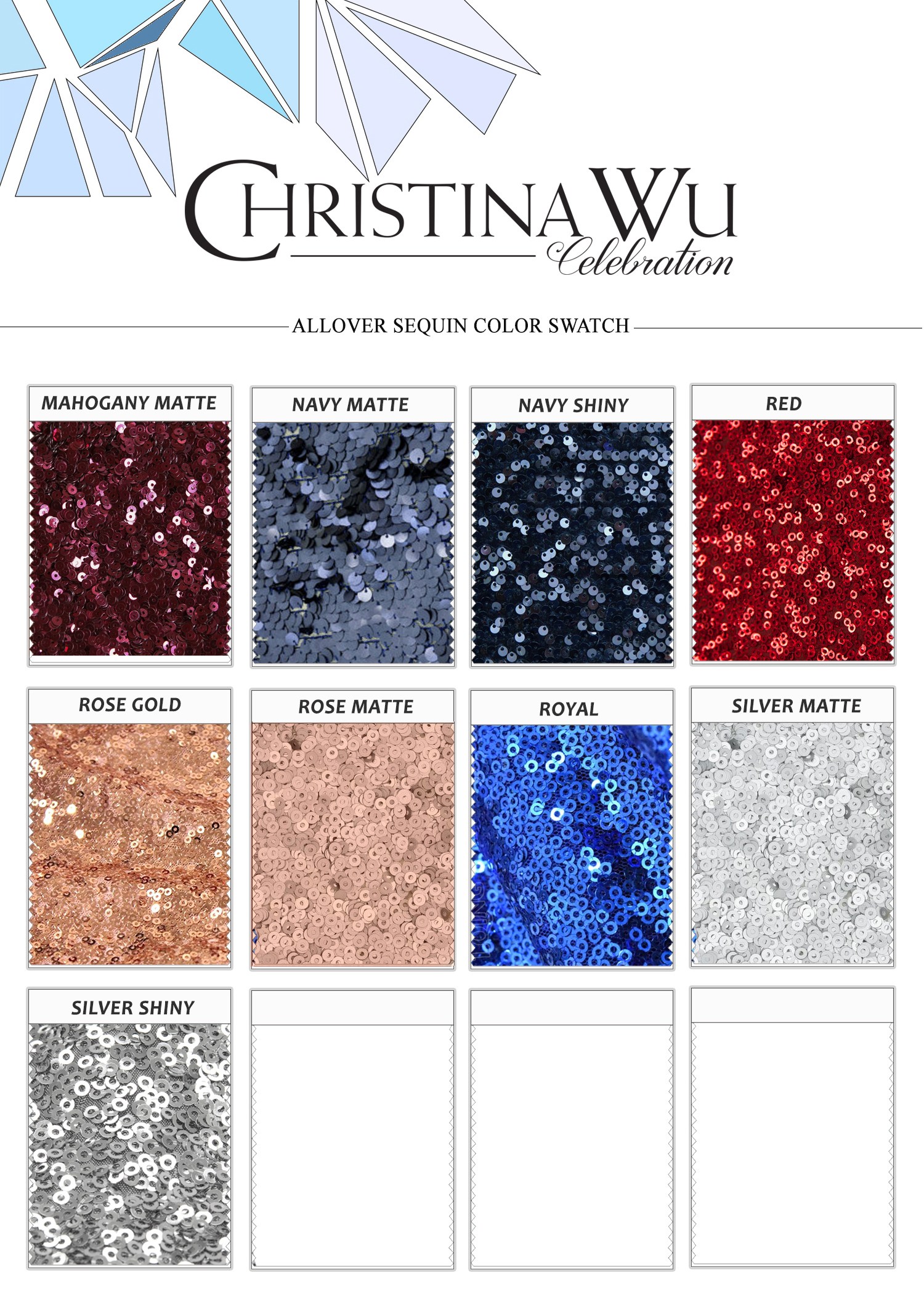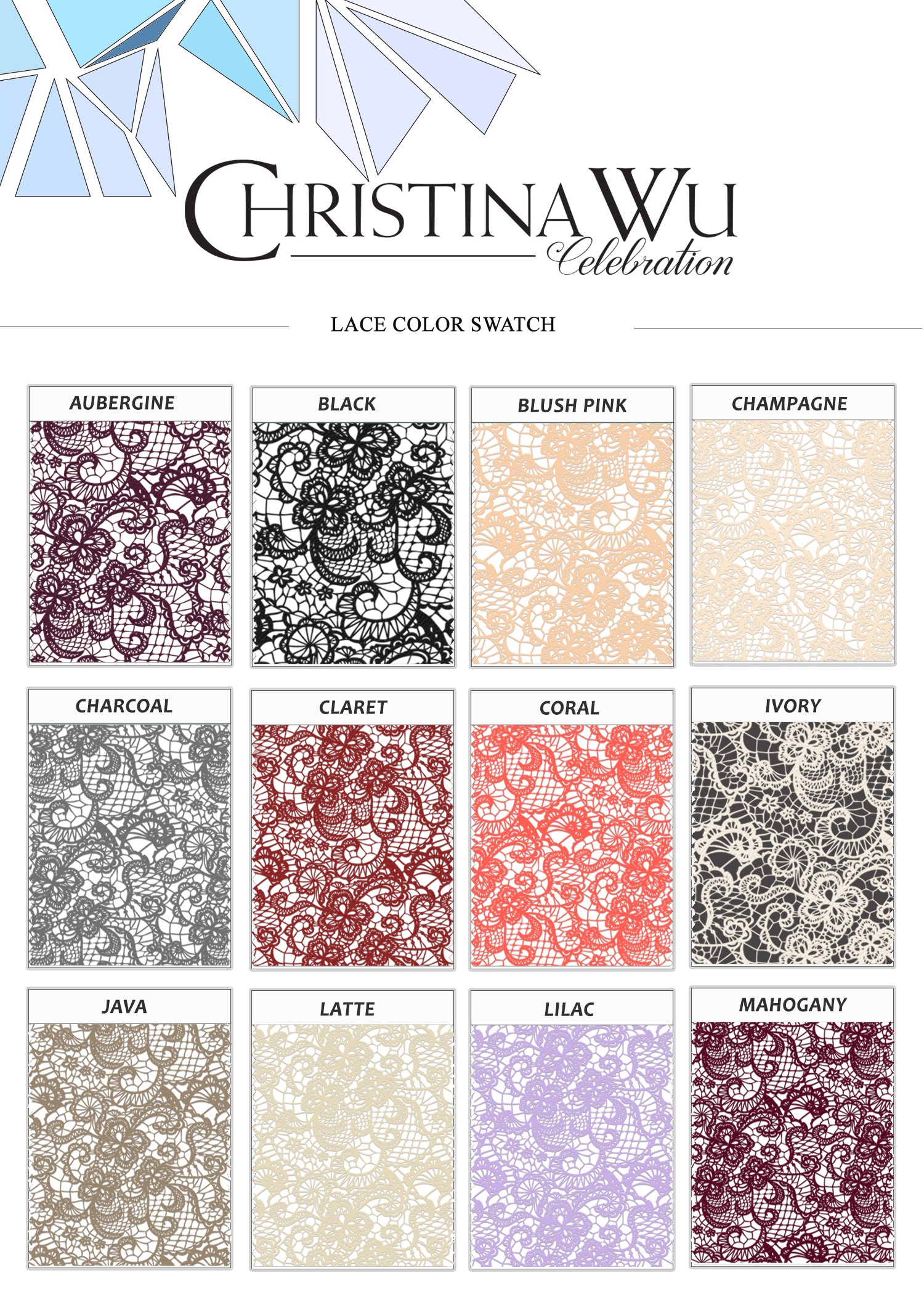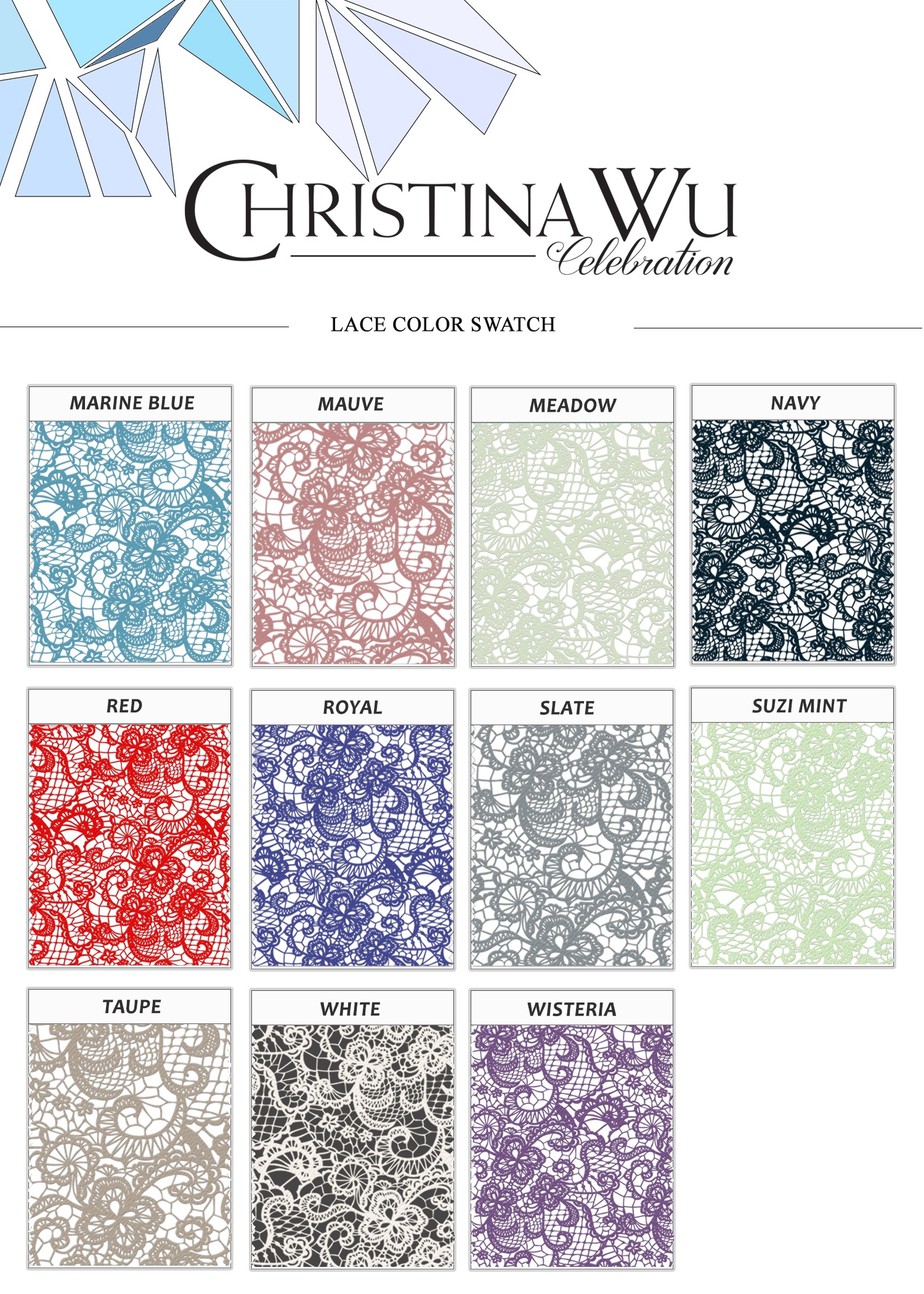 SIZE CHART