Pia Michi 11275
£360.00
A floor-length, elegant Pia Michi dress. Shown on the right of the second picture.
Standard UK delivery, £10 : 3-5 business days for in stock items unless otherwise specified. 
Special order items may take between 2-9 weeks, depending on the supplier. 
Please contact us if you can't find what you are looking for and we will do all that we can to help you find that perfect dress.
PIA MICHI SIZE CHART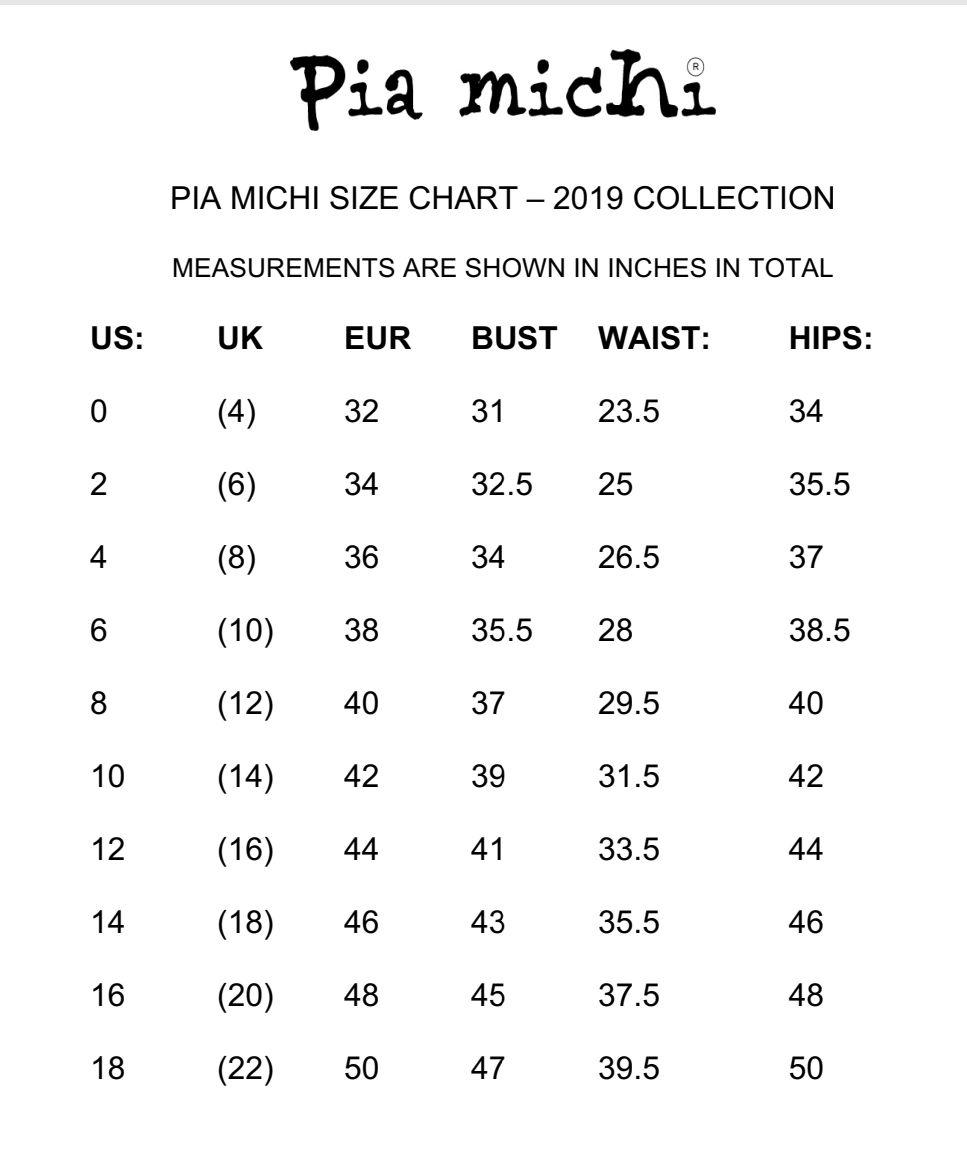 PLEASE NOTE THAT MEASUREMENTS CAN VARY ACROSS THE DESIGNS DEPENDING ON THE FABRICS USED AND THE STYLE OF THE DRESS – FOR EXAMPLE IF A DRESS IS AN A-LINE SHAPE THE HIP MEASUREMENTS WILL BE BIGGER THAN THE SIZE CHART. THIS IS A GENERAL SIZE GUIDE.